SINGLE & ALBUM INTERNATIONAL SALES CHARTS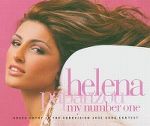 SWEDEN
http://swedishcharts.com/showitem.asp?interpret=Helena+Paparizou&titel=My+Number+One&cat=s
BELGIUM
http://top40-charts.com/chart.php?cid=7&date=2005-06-25
AUSTRIA
http://austriancharts.at/showitem.asp?interpret=Helena+Paparizou&titel=My+Number+One&cat=s
SWITZERLAND
http://hitparade.ch/showitem.asp?interpret=Helena+Paparizou&titel=My+Number+One&cat=s
GERMANY
http://top40-charts.com/chart.php?cid=12&date=2005-06-25
HUNGARY
http://www.mahasz.hu/m/?menu=slagerlistak&menu2=archivum
NETHERLANDS
http://dutchcharts.nl/showitem.asp?interpret=Helena+Paparizou&titel=My+Number+One&cat=s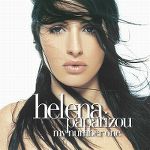 SWEDEN
http://swedishcharts.com/showitem.asp?interpret=Helena+Paparizou&titel=My+Number+One&cat=a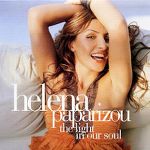 SWEDEN
http://swedishcharts.com/showitem.asp?interpret=Helena+Paparizou&titel=The+Light+In+Our+Soul&cat=s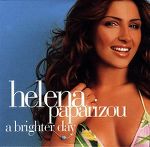 SWEDEN
http://swedishcharts.com/showitem.asp?interpret=Helena+Paparizou&titel=A+Brighter+Day&cat=s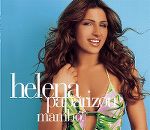 SWEDEN
http://swedishcharts.com/showitem.asp?interpret=Helena+Paparizou&titel=Mambo%21&cat=s
BELGIUM
http://www.musicsquare.net/charts/belgium_singles_top_50/2006/30
SWEDEN
http://swedishcharts.com/showitem.asp?interpret=Helena+Paparizou&titel=Heroes&cat=s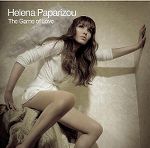 SWEDEN
http://swedishcharts.com/showitem.asp?key=46319&cat=a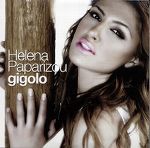 SWEDEN
http://swedishcharts.com/showitem.asp?key=209805&cat=s
U.S.A.
http://www.allmusic.com/cg/amg.dll?p=amg&sql=10:pv1tk6kxukrh~T3
3 IS A MAGIC NUMBER
SWEDEN
http://swedishcharts.com/weekchart.asp?cat=s

Stathis

Paparizoid




2138
Athens, Greece


I'm surprised Hatzigiannis's latest album hasnt been certified yet.
Elena said that her album has reached the platinum status which equals to 12.000 copies.She didnt say the album has sold 12.000 copies which then makes it platinum!There's a difference as the album may have sold more than 12.000 copies having surpassed the platinum status!

Thanks for the info and all the latest updates Alex.
I am really looking forward to the new charts (hopefully they are renovated as well).
Btw here's some interesting charts I've found on a magazine called Ethnos Aout which comes along with Ethnos Tis Kyriakis.
According to these charts counting sales from CD stores; Metropolis, La Si Do and Music Corner in Athens, Gyro Apo T'oneiro is the no.9 best selling Greek album for the week 20/August - 26/August.
More particularly:
Greek CD'S Athens
1. Apopse Einai Wraia - N.Portokaloglou, N.Ziogalas, M.Famelos
2. LIVE - Dimitris Basis
3. NON STOP MIX 6 - Compilation
4. Thalassa 2010 (including Tha me allios) - Compilation
5. MINOS SUMMER 2010 (including either Tha me allios or Psaxno tin alitheia) - Compilation
6. I epohi tis agapis - M. Frangoulis
7. Kokkini Grammi - Natasa Theodoridou
8. To Kalokairi Mou - Mihalis Hatzigiannis
9. Gyro Apo T' Oneiro - Elena Paparizou
10. Feggari, Feggaraki mou - Hara Kalaitzidou
I am sure I have come across some of previous weeks' charts published by the same source on fannatics.gr and I am willing to share them here one day if no one else will do it.Nevertheless I find these charts quite unreliable as they only represent a limited number of CD stores.Why are not sales from public stores, media marks or other cd stores counted towards the sales for example?

Derek

Moderator




14120



According to the "Ethnos" newspaper GATO is No 1 in album sales in Athens
thanks to maraki91 from
www.helenapaparizouclub.gr

Stathis

Paparizoid




2138
Athens, Greece


No4 – 38 ΕΒΔΟΜΑΔΕΣ
«Mambo»
Έλενα Παπαρίζου
«Mambo»
Sony BMG
—————————
Helena had stayed 38 weeks at Music Corner Chat with Mambo. She is forth.
_________________
Coming soon! It's huge!

Similar topics
---
Permissions in this forum:
You
cannot
reply to topics in this forum