Gagi

Paparicious




934
Serb Republic


Sadly you can hear more the girl who is recording than Elena but so far it's the best video from the event

_________________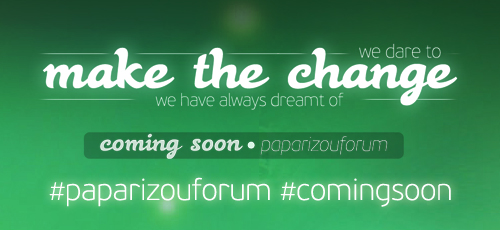 NiniaFresa

Paparizoid




1584
Bulgaria


_________________
Ηm... very informative.
  Looks like she hasn't taken any vocal lessons recently (she was informed by one of her band members that Lyritzis -her vocal coach- gave her a call and she said she needs to call him asap because she's not been in contact with him for a while). Also gotta love the way she says that heat makes her hair curl up. She's got such a charisma and a star quality!
 On the other hand I don't really like how she was dressed though - too much black again.

Derek

Moderator




14120




NiniaFresa

Paparizoid




1584
Bulgaria


ThankS Anna!
NiniaFresa wrote:
Nice video quality! Thanks Anna!

Derek

Moderator




14120



---
Permissions in this forum:
You
cannot
reply to topics in this forum